LARGE CRYSTAL CLEAR PLASTIC TUBES PACKAGING & STORAGE TUBES 1.25" x 5.50"
Limited Qty Sale
See Through Plastic Tubes & Caps Hundreds of Uses Below Wholesale Cost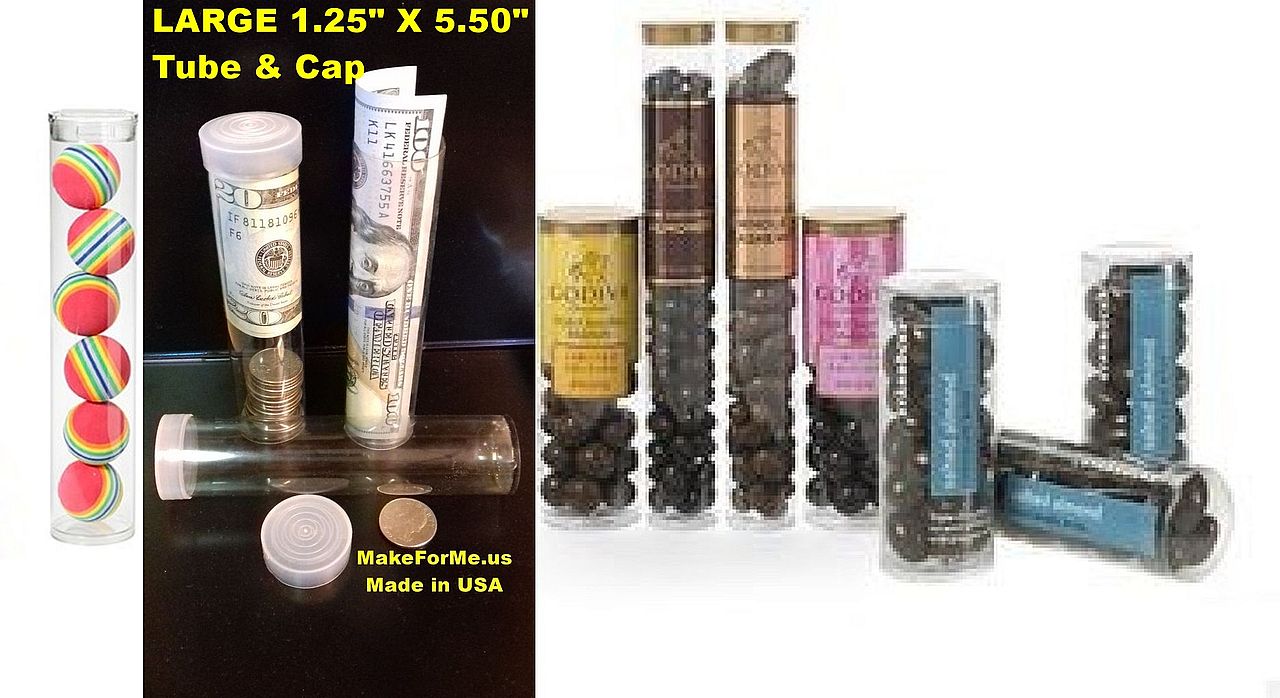 These Crystal Clear See Through Plastic Tubes are seamlessly extruded for the best visual experience of contents and can be can customized with printing, labeling, to create the most unique and functional Packaging Containers for product display and marketing.

This Large size Tube with Cap is great for Retail Product Packaging, Product Samples, Trade Show Product Give-a-Ways, Shipping Containers, Storage Containers, Product & Lab Testing, Content Dispensers, and much more.

Cap securely holds your contents air and water tight safe yet easily removes when needed. More storage space and less expensive per volume than other tubes being sold. Made in the USA by American Workers For You!
These flat bottom clear plastic tubes stand upright for easy content identification and free up valuable work space area when using for table top storage. They store well also horizontally in drawers, boxes, or other storage containers. Quality construction allows for long term use while low price also allows for disposable usage. These tubes are great for organizing and separating many small items which you can see inside the tube with just a glance while keeping them safe and contained as well. You will want to use these in most every room in your house from the kitchen to the garage, basement, office desk, etc., for many things besides item storage or retail product packaging, so buy more than you think you will need now… you will be glad you did.
Qty Price Ea.
400 129.95 .32

Below Wholesale Cost
Only a couple 400 pack lots in stock - Limited Quantity Available - Then This Is Gone Forever!
Buy Now...$129.95
Plus Shipping 18.00