+GF+ George Fischer IWT 3/4" PAS 10-NC-LS Pneumatic Actuator Valve
Adjustable Turn Ball Valve - Fail Close / Normally Closed
Our Price: 99.95

Surplus Sale
Purchased for project, then not used.
Excellent working condition - See Video Below.
Flow Control...
Adjustable 0 to 180 degree Air Valve Actuator
Valve Control Partial Flow to Full Open
Simply Turn The Control Stem To Desired Setting.

Easy Disassembly
For Clean Up or Part Fitting Change Over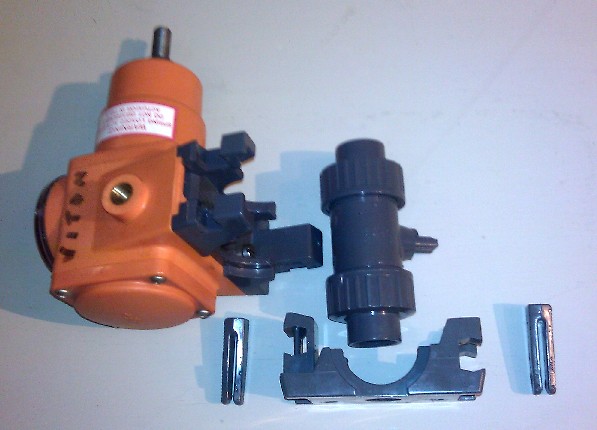 Precision Control Actuator Rod Adjustment on Top
Valve Block Disassembles easy with two slide pins no tools required.
Interchangeable Pipe Flange / Comes with Treaded NPT PVC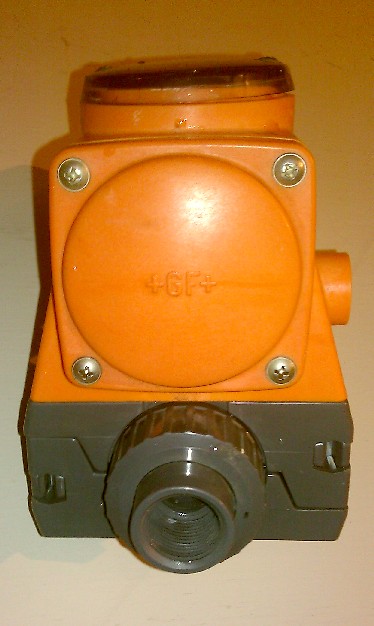 "Viton" Seals - Excellent resistance to petroleum products and solvents.
Very good high-temperature performance.
V Valves are designed for the control by pneumatic pressure.
PVC & AIR Control Makes For Safe No Spark, No Electricity Environment.
Pressure On, Opens.
Pressure Off, Closes.

This valve features:
Adjustable Flow Control
NPT Threaded input and output
Side ported and Normally closed
Viton O-rings
Like New - never been installed and works fine!


New Unused Surplus
99.95 plus shipping